A total of forty actors played The Eight, with each role being portrayed by one of five actors.
---
DASHER

BLITZEN
Fasitua Amosa
Kura Forrester
Oliver Driver
Nisha Madhan
Charlie McDermott
Justine Smith
Harry McNaughton
Sarah Thomson
Edwin Wright
Liesha Ward-Knox
COMET
CUPID
Abigail Greenwood
Shane Bosher
Natalie Medlock
Todd Emerson
Morgana O'Reilly
Steven Fitzgibbon
Madeleine Sami
Kelson Henderson
David Van Horn
Brett O'Gorman
DANCER
VIXEN
Michelle Blundell
Beth Allen
Jacque Drew
Sophie Henderson
Renee Lyons
Anna Jullienne
Hannah Marshall
Fleur Saville
Antonia Prebble
Bonnie Soper
HOLLYWOOD
DONNER
David De Lautour
Claire Chitham
Dan Musgrove
Michael Hurst
Dean O'Gorman
Cherie James
Benedict Wall
Glen Pickering
Sara Wiseman

---

Director
Cameron Rhodes
Producers
Charlie McDermott
Beth Allen
John Moffett
Production Manager
Josh Hyman
Lighting Design
Jonny Cross
Operator
Paul Shaw
Antler Design
Chantelle Gerrard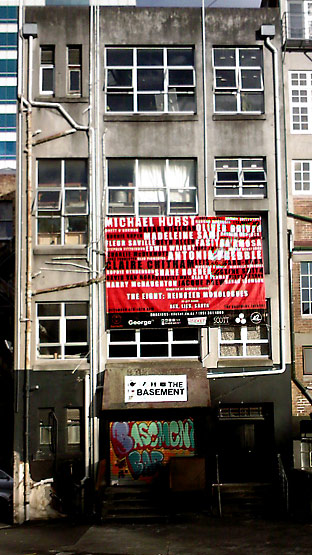 Director's Notes
40 Actors!! This is the first production in the world to stage this dark, witty, satirical, naughty show The Eight: Reindeer Monologues with 40 Actors!
It's been a blast getting the show on with this explosion of talent . . . please enjoy . . . and come again, to see a different cast!
-Cameron